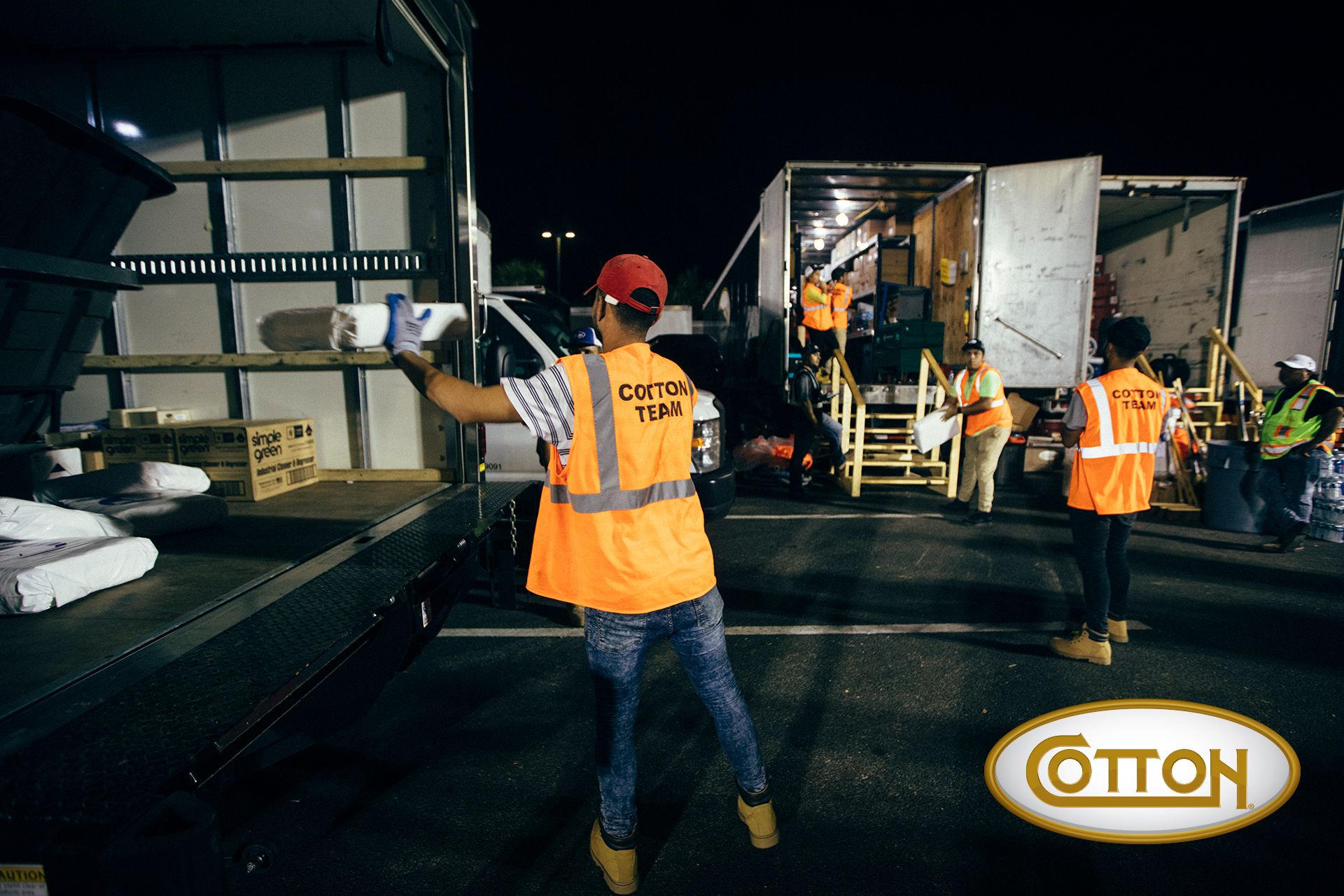 Cotton's Finest - September 2019
For this month's Cotton's Finest we'd like to honor all those responding to Hurricane Dorian and Tropical Depression Imelda relief efforts, especially our Cotton Disaster Response Teams. Recovery efforts are underway in the Bahamas, Beaumont, Houston, and southeast Texas. The Cotton Team has boots on the ground in all locations, working quickly to get businesses back to serving their community.
From water extraction and backup power generation to building stabilization and reconstruction services, our teams are standing ready to assist as needed. Working around the clock, Cotton has the ability to provide temporary facilities, catering, and emergency food services to the first responders on the ground, as well as assisting others in remediation efforts.
We are proud of our team and the drive they exhibit to help communities get back on their feet. If your business has recently been affected by Dorian, Imelda, or another event, contact us today to begin the road to operational recovery. Cotton is available 24/7 to help get you back in business.