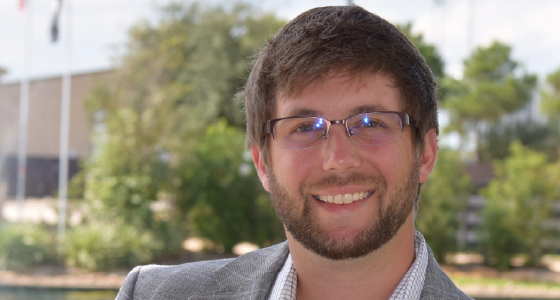 Cotton's Finest - August 2018
Meet this month's Cotton's Finest, Travis Bice the Vice President of Logistics Operations
1. What is your role on the Cotton Team? What are 3 words you'd use to describe it?
A: My role at Cotton Logistics is to expand the platform for future operations growth at our OneLodge facilities where our priority is to give our clients the feeling they have a home while on the road away from their families.
Three words I would use to describe my role at Cotton would be Adaptability, Consistency and Progressiveness.
2. Where is your favorite place in the world?
A: My favorite place in the world is at the DD Ranch in Columbus, TX where you can get to your limit of fish and waterfowl and still get to Whataburger for breakfast before 11:00 AM.
3. What does "Cottonuity" mean to you?
A: Cottonuity to me means togetherness. It means family. It means rising up to every challenge and being the best. In everything Cotton does, we do it together and we do it knowing our team has our back.
4. How does Cotton go above and beyond for our clients?
A: Cotton strives on speed with an all-hands-on-deck mindset. What other companies cannot provide to their client, Cotton does. Cotton provides not only quick response solutions in all divisions, but we do it together with one goal in mind and that is to make sure our client is satisfied from beginning to end.
5. Tell us something about yourself that might surprise us!
A: Something about me that people may not know is… #1 on my bucket list before I go is to be able to harvest waterfowl in all 50 states. I have 47 to go!