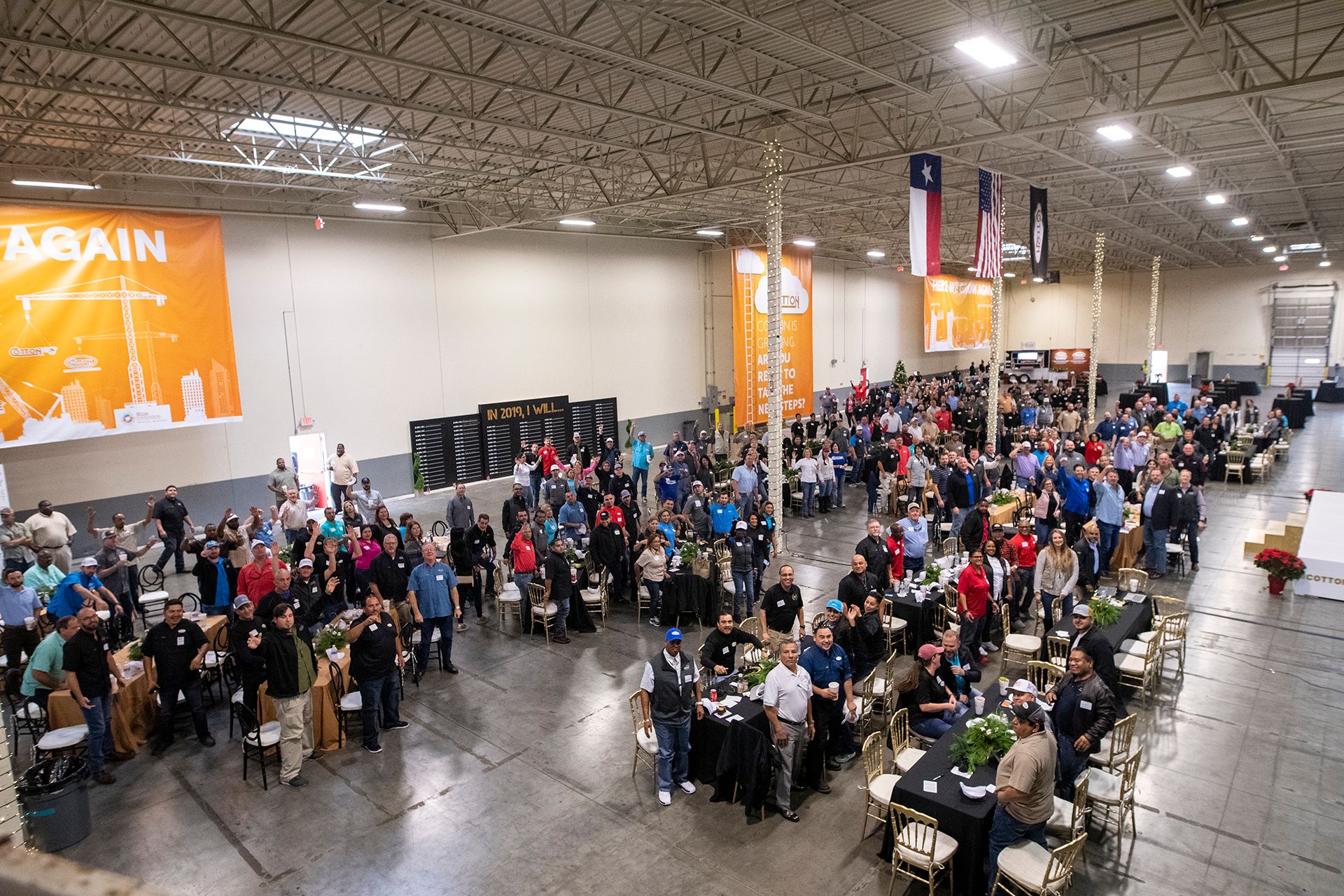 Cotton Takes the Next Steps
Cotton Takes the Next Steps
For more than 20 years, Cotton Team members from all regions have gathered for Cotton Success, an event that celebrates the successes of the past year and defines our vision for the future. This year's event -- themed "Taking the Next Steps" -- brought together nearly 400 Cotton Team members at the Cotton Houston Response Center to hear from leadership, strengthen their teams, and celebrate the end of another year of hard work.
Cotton leadership kicked off the day by looking back at the year's successes, company growth and the opening of new offices in Houston, Mexico and Puerto Rico. Then, divisional leaders shared each division's accomplishments and how each subsidiary is taking the next steps. The team viewed a special message from General Stanley McChrystal, who offered his thoughts on growth and Cotton's next steps. After celebrating 10 and 20-year employee anniversaries, the team participated in a team building event that challenged all!
The Cotton Team walked away from the event with the knowledge that the company is growing by leaps and bounds. We are adding resources to IT, HR, accounting and other departments to support internal strength. We are adding employees across all departments, taking on more work than ever before, and leaving each project with satisfied customers.
As 2018 ends, Cotton is prepared to take the next steps into 2019.