PROUD PARTNER OF TEXAS A&M ATHLETICS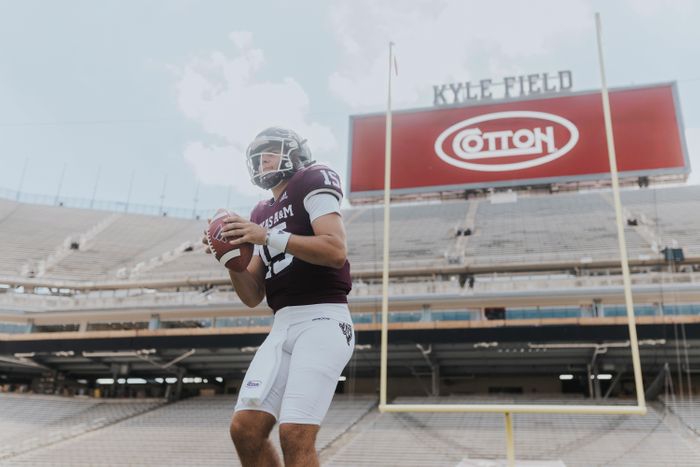 Cotton Holdings, Inc. is honored to sponsor Texas A&M Athletics and, as an extension, the school's students and athletes in their endeavors to earn a world-class education and build their personal and professional skills.
Through this 4-year partnership, Cotton will be the presenting sponsor of the Southwest Classic Game, featuring the University of Arkansas, on September 30, 2023, and the sole sponsor of the Texas A&M University vs. Abilene Christian University game on November 18, 2023. We'll also be supporting 12th Man Films, a creative division that aims to tell the unique stories of the history, culture and impact of Texas A&M student-athletes, teams and coaches.
To further establish support for student athletes, Cotton has also signed a Name, Image and Likeness (NIL) Deal with sophomore quarterback and long-time member of the Cotton family, Conner Weigman, for the 2023-24 season. Last season, the Cypress-native was named to the ESPN True Freshman All-American team after playing five games with four starts and throwing for eight touchdowns and zero interceptions.
We're honored to enter these partnerships that allow Cotton Holdings to continue our mission of supporting our community, and we look forward to cheering on the Texas A&M Aggies throughout the 2023-2024 football season and beyond.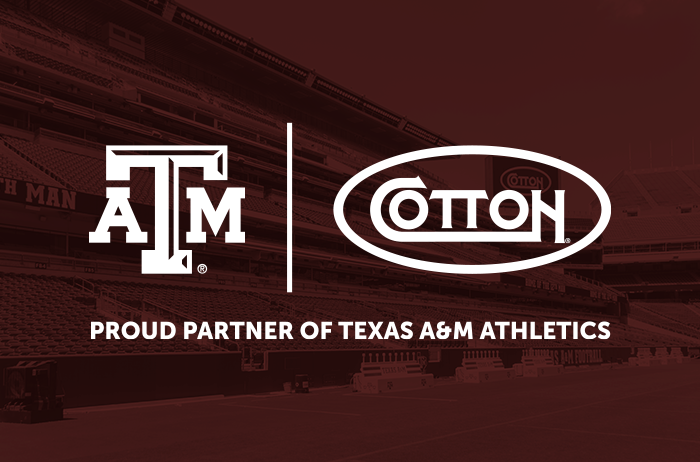 Proud Sponsor
"Cotton's relationship with Texas A&M is one with a lot of history. We're proud to have many current and former Aggies among our employee ranks, and we have partnered with A&M many times through the years to provide our full suite of services when they've needed a helping hand."
-Jeff Erler, Chief Legal Officer at Cotton Holdings, Inc
COTTON SUPPORTS TEXAS A&M ATHLETICS
Learn More About Cotton Holdings
Cotton is a leading infrastructure support services company in the $20 billion U.S. commercial restoration market, with subsidiaries that conduct business under the Cotton Global Disaster Solutions, Cotton Roofing, Cotton Logistics, Cotton Culinary, Stellar Commercial Roofing, Full Circle Restoration, Advance Catastrophe Technologies and Target Solutions brands. Headquartered in Houston, Texas, with an International Logistics Center and regional offices throughout North America, Cotton provides property restoration and recovery, construction, roofing, consulting, temporary workforce housing and culinary services to public and private entities worldwide.