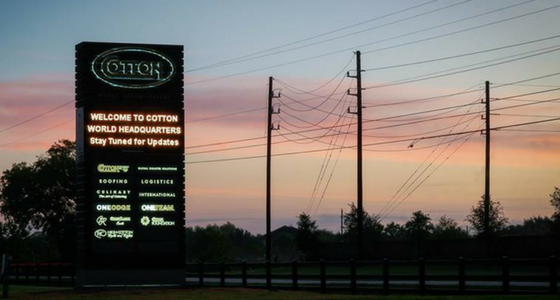 The "Cottontron"
Out with the old, in with the new (sign)!
As Cotton continues to strengthen its visibility, The Cotton World Headquarters welcomes our new outdoor sign, spanning 24 feet high and 10 feet wide. The towering display showcases the diversity of the Cotton brand of Companies and welcomes our guests to our campus.
Look out for messaging and updates as you drive by our Headquarters in Katy!