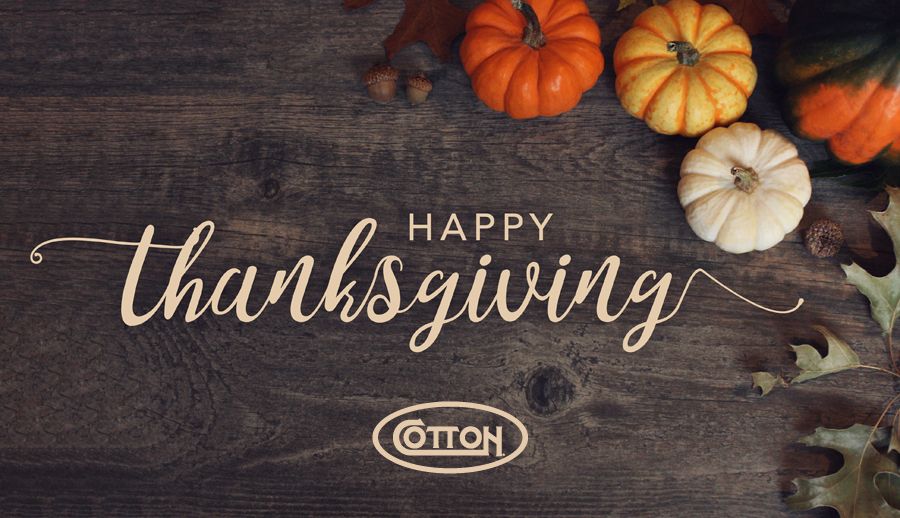 Happy Thanksgiving From Your Friends at Cotton
This Thanksgiving, we are thankful for family, friends, health and our homes.
We're also thankful for you: our clients and partners. Cotton's most important job is to give you peace of mind during unexpected emergencies and events. We care about getting you and the communities you support back in business and we are grateful that you call on us to do so.
Happy Thanksgiving from the Cotton family to yours!