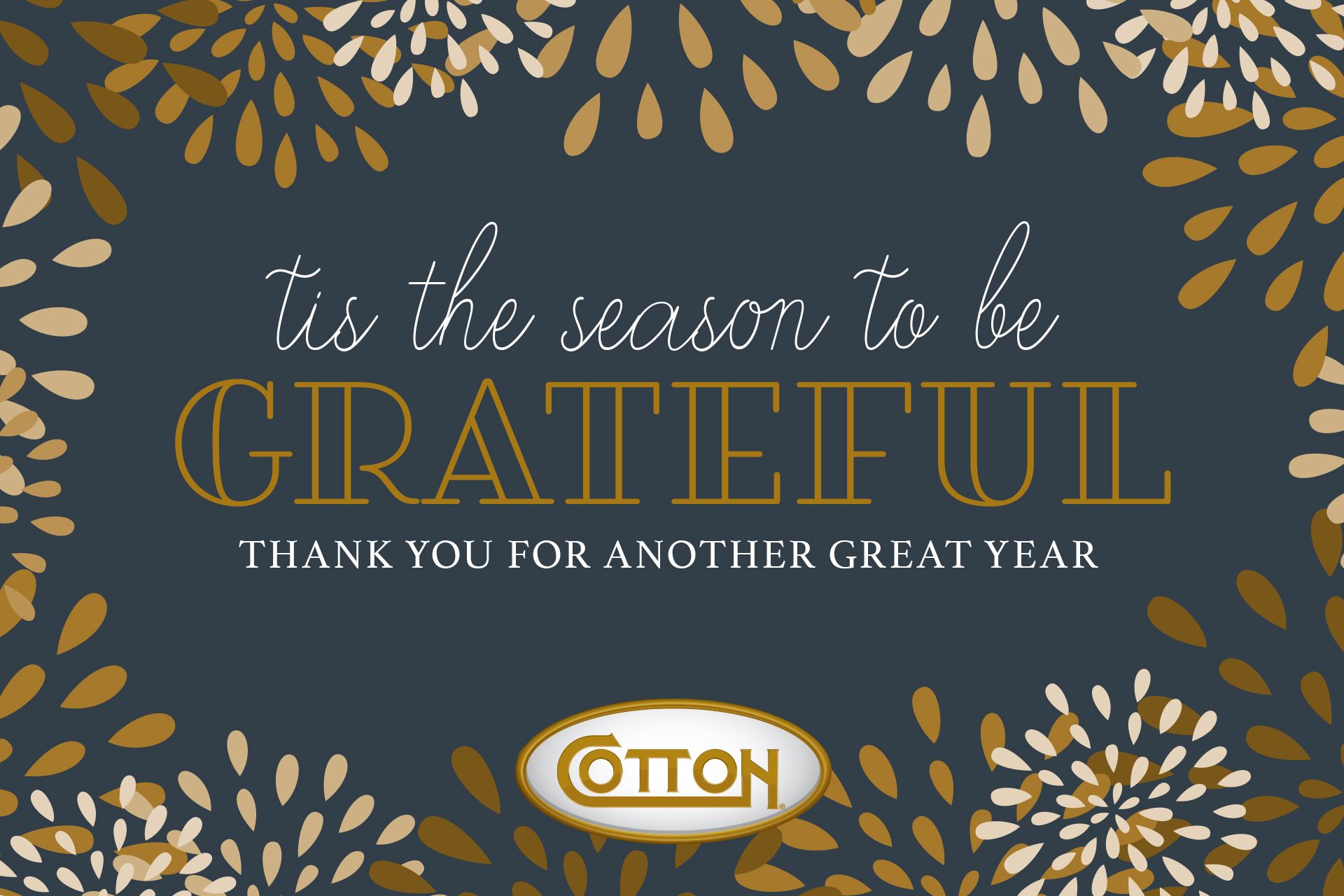 Happy Thanksgiving from Cotton!
The Cotton Team would like to thank everyone who has made an impact on our growth, both personally and professionally.
To our friends and families for always showing their support and understanding when duty unexpectedly calls.
To our esteemed clients for trusting us and pushing us to become better partners, service providers, and innovators.
And to every member of the Cotton Team for the sacrifices you've made this year. Thank you for making us stronger.
May you have a beautiful Thanksgiving Day, surrounded by those you love most.