OFFICIAL PARTNER OF THE HOUSTON ASTROS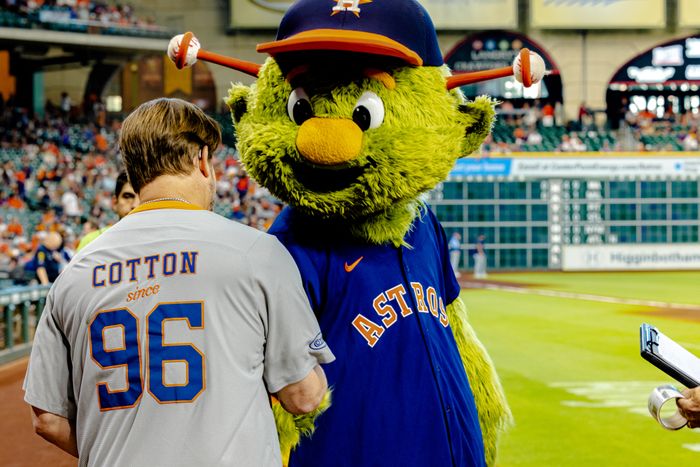 Cotton Holdings, Inc. has announced a new corporate partnership with the Houston Astros and the Astros Foundation. The five-year long partnership is in support of the Astros Community Leaders program which provides resources for various community initiatives including military appreciation, children's cancer research and community youth baseball and softball programs.
The Astros Community Leaders program was developed by Owner and Chairman Jim Crane as an opportunity to provide the next generation of young athletes with the environment and resources they need to support physical and mental development on and off the field. With Cotton Holdings' participation, the Astros Foundation will support Houston youth with baseball and softball leagues throughout the city with all necessary equipment, uniforms, and coaching at no cost to participating families. Cotton is proud to support the young athletes of Houston's own Northside National Little League through its contribution to the Astros Foundation.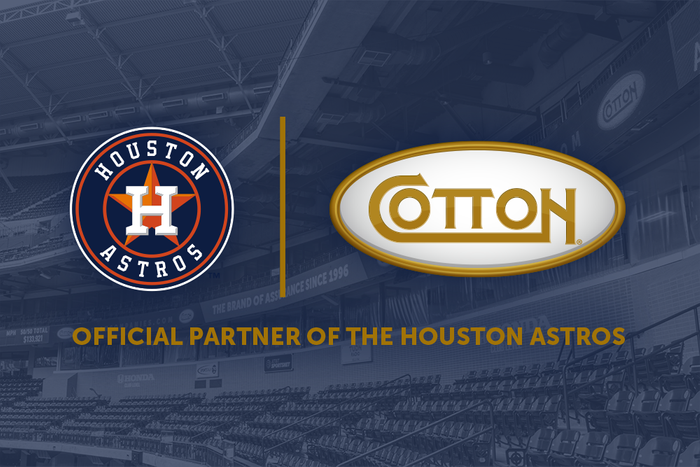 Proud Sponsor
"Cotton Holdings is honored to partner with our hometown Houston Astros and the Astros Foundation to further support the needs of our community. The Astros efforts go well beyond the field and, as a lifelong Astros fan, it's exciting, yet humbling to now be able to support not only the team, but also the city that is home to both our corporate headquarters and a large portion of our workforce."
-Bryan Michalsky, Chief Financial Officer at Cotton Holdings, Inc
Cotton Supports The Astros Foundation
Learn More About Cotton Holdings
Cotton is a leading infrastructure support services company in the $20 billion U.S. commercial restoration market, with subsidiaries that conduct business under the Cotton Global Disaster Solutions, Cotton Roofing, Cotton Logistics, Cotton Culinary, OneLodge, Stellar Commercial Roofing, Full Circle Restoration, Advance Catastrophe Technologies, and Target Solutions brands. Headquartered in Houston, Texas, with an International Logistics Center and regional offices throughout North America, Cotton provides property restoration and recovery, construction, roofing, consulting, temporary workforce housing and culinary services to public and private entities worldwide.