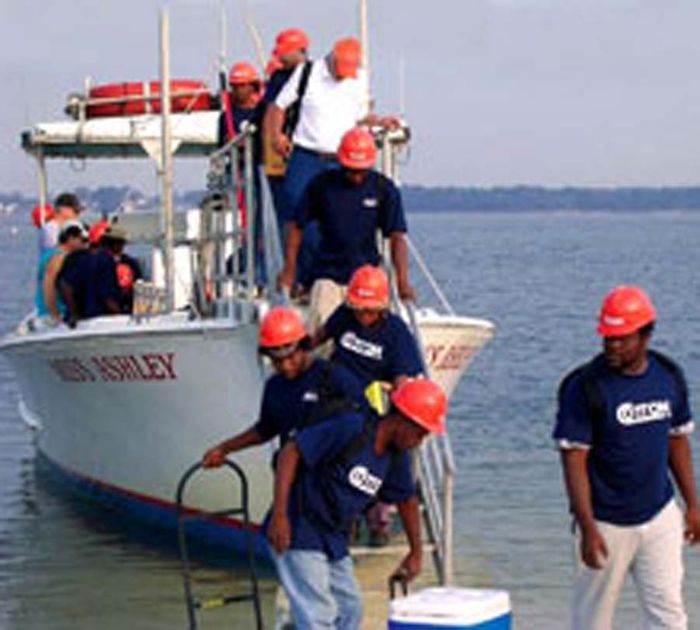 Marine Projects
Whether helping to clear an offshore oil spill, or locating and disposing of floating or submerged debris or abandoned vessels, Cotton has the experience, equipment, manpower, and know-how to handle marine projects large and small, with minimal environmental impact.
Cotton can deploy offshore vessels and large labor forces to provide support for cleanup and decontamination efforts following spills and other environmental mishaps. Working in both offshore and inland waterways, Cotton's marine services also include removing debris from shoreline grasslands and wildlife sanctuaries.
Whatever the nature or scale of a marine disaster, Cotton is equipped to help provide an environmentally friendly solution.